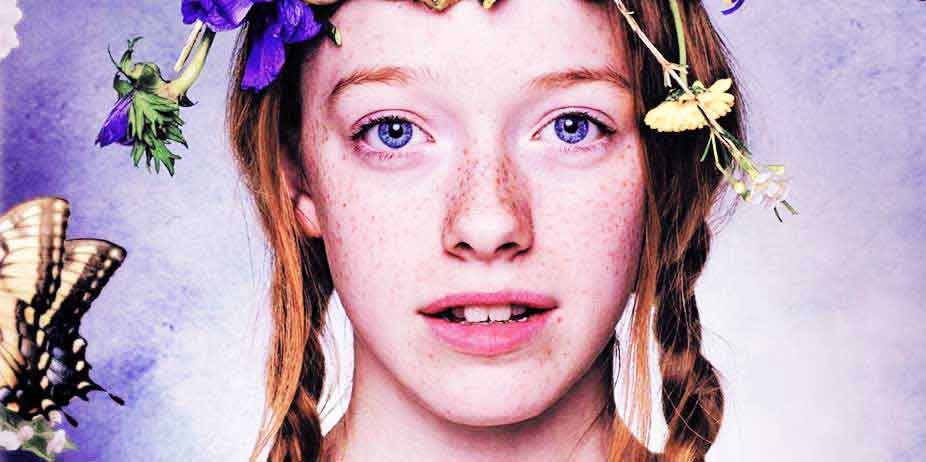 Anne with an E, Season 2 (2018)
Anne Shirley has always been a handful. As the harvest approaches Green Gables, the spirited, freckled redhead (Amybeth McNulty) yearns to feed her curious mind with facts, after their current geologist boarder ignites her fascination while he digs around Avonlea for soil samples. He has managed to charm Marilla (Geraldine James), but does not trust the "nosy" Anne.
With the bank almost paid off to recoup their losses from the previous year's financial disaster, Matthew (R.H. Thomson) hesitates to speculate when the geologist confesses he has found gold. Soon, Avonlea has gold fever, with many neighbors pitching in half of their life savings to get their soil tested. With the stakes mounting ever higher, it's up to Anne and her friend Diana (Dalila Bela) to save the day before it's too late.
Meanwhile, she befriends a shy young artist at school, and in an attempt to see the world and forget his father's death, Gilbert Blythe (Lucas Jade Zumann) falls in with Bash, a Jamaican stuck shoveling coal on a tramp steamer. Both long for a better life and their path will soon carry them back to Avonlea.
Inspired by the classic book series, Anne with an E is more in the vein of its forerunner Canadian series Avonlea than Lucy Maud Montgomery's book. Familiar scenes are repackaged and built into new storylines – with glimpses into the tragic childhoods of Marilla and Matthew, as their mother suffers severe depression after their older brother's death. It fleshes out Miss Stacey (here, a pants-wearing widower on a motorbike) and introduces new characters like Cole, a tragic loner artist boy who seems a bit too much like the girls for his teacher's comfort. The first handful of episodes are the strongest, while two con men seduce the criticizes of Avonlea into parting with their well-earned cash, but there are some good moments throughout the series. The continual theme of the fox representing Anne, Gilbert discovering his love of medicine, and the development of Billy Andrews as an antagonist are especially good arcs. But, as with all modernized adaptations, I wonder what the author might think of some of the reinventing, including turning the teacher into a closet homosexual.
The Edwardians were not tolerant people, so the modern mindsets about homosexuality packaged as lessons of tolerance are glaringly out of period. As a student of history, they ripped me out of the experience. I miss the more innocent earlier stories about Avonlea, which were not as preachy and had greater understanding of the times they were set in. There's a lot to like here, between Minnie May being an absolute brat, to Ruby's enduring crush on Gilbert, to the wonderful love between Marilla, Matthew, and Anne. Rachel Lynde even gets a severe talking to before it's all said and done, and although part of me felt a shade of disappointment that Miss Stacey isn't Meghan Fellowes, I enjoyed my eight-plus hours in Avonlea.
Sexual Content:

A mention of a child out of wedlock. Diana finds out at a party (where some men cross-dress) that her aunt is a lesbian; it causes a boy to realize "I am the same as you." Several conversations revolve around same-sex attraction and how it should be widely accepted as normal. It's implied a male schoolteacher has sexual feelings for a male student, and is marrying a woman to cover them up. A girl flashes back to another student licking her face.

Language:
One use of ass, one hell, one damn.

Violence:
Boys bully other students (yanking girls skirts up to reveal their bloomers, shoving a boy around, breaking his sculptures, knocking him off a ladder so he breaks his wrist); a man is shoved down a hole but not badly injured; several people are threatened with a gun. A boy beats another boy up at school, accidentally burning his ear on the stove. Anne has flashbacks to being bullied at school.
Other:
Modern attitudes toward premarital sex, homosexuality, and racism that aren't consistent with the Victorian period.