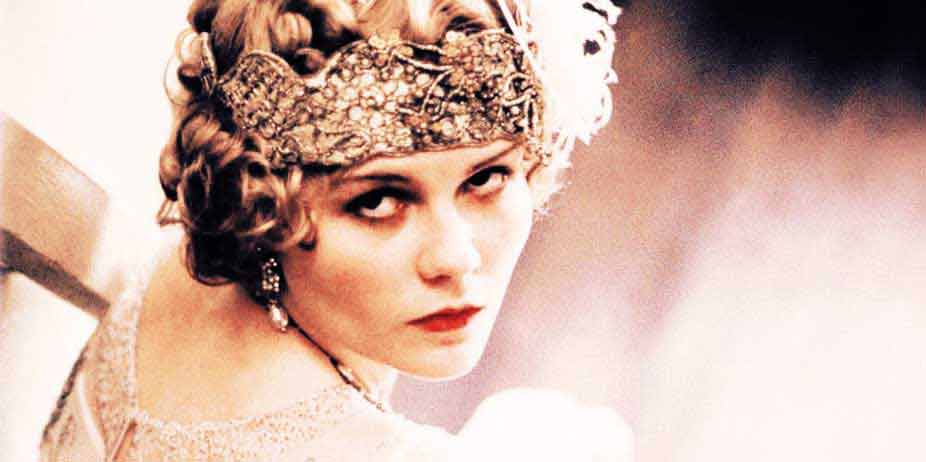 The Cat's Meow (2001)
The Cat's Meow is one of the most offensive, boring, insidious, and worthless pieces of trash I've ever seen. The story is based on part on a true to life mystery... but I could have written it better, with a bit more intrigue and pizzazz. As it stands now, there's very little dialogue other than innuendo and profanity, and really no plot except for who's sleeping with who. (I can get that much information glancing at the tabloids while standing in the checkout line.)
William Randolph Hearst (Edward Herrmann) has called all of his closest friends (and a few enemies) together for a birthday bash on board his yacht. Heading up the party guests is his mistress, Marion Davies, a motion picture star half his age. Among the guests are the birthday boy (his business partner Thomas Ince), silent movie star Charlie Chaplin, a nosy reporter, and a number of other fill-ins: old maids, playboys, and the occasional musician. The weekend is primarily for fun, but everyone's come with an agenda. What Hearst is really playing at is finding out if the rumors about Marion's affair with Chaplin are true. But in the meantime, everyone else has a card to play, and a toil of their own. Harper's mistress is tired of being an unknown actress. Harper himself is looking to sign a mega contract to manage Marion's motion picture rights.
Charlie wants Marion in his comedy pictures... and in his bed. Unfortunately, there's a scandal involved... his romance with a sixteen year old girl on the set of his last film. Marion is broke, and trying desperately to cling to Hearst's money. The newspaper reporter is looking for a scoop... and possibly a gossip column. What it all boils down to is... murder! Between the glittering jewels and champagne glasses is a dangerous pit of ravenous wolves just waiting to tear the flesh of anyone who steps out of line. The fact is, there WAS a murder on this particular dinner party in Hollywood history, and mysteriously, no one has ever revealed what really happened. This film is based on conjecture, and turns out rather silly instead. Although plausible, I think the true murder was by somewhat more sinister means. The acting is nothing to scoff at, although I had a bit of trouble accepting Eddie Izzard as the infamous Charlie Chaplin.
The filmmaking is kind of flippant, and if it weren't for the hoards of innuendo and profane language, you could almost mistake this for one of those "old pictures." I'll cut through the beef and get right to the fat: the plot stinks. The characters are all immoral. The music is lousy. The language is extremely heavy, involving repeated use of GD, and abuse of deity. But the sexual content is really what sinks the ship. My grandmother was a teen during the roaring twenties. I can guarantee you she didn't act like this party does. Too bad; the film looked promising and has some really neat "roaring twenties" outfits. But The Cat's Meow is nothing to purr at.
Sexual Content:
There's a lot of discussion about who's sleeping with who, and who's visiting who at night. Lots of smooching. We see a very married Harper visiting his mistress on a regular basis. At one point, she opens the door nude (all we see is the back of her shoulders) and invites him in (he's not that impressed). They tangle in the sheets, but he's not into it, and they wind up just talking. (But then he gets back into it, and we overhear them moaning from the next room.) A man and woman fight before it turns romantic and they lay back on a bed, kissing; her skirt rides up to show some skin. Short skirts and cleavage. A game of charades involves a woman touching her self sensuously, and we briefly see three women snuggling with a man on a bed (fully dressed).
Language:
A mouthed f-word, sexual slang, 9 abuses of deity coupled with profanity, and 23 religious exclamations (including abuse of Jesus' name).
Violence:
A man is shot in the back of the head, with some bloody results. A man shoots seagulls for fun. The guests agree to cover up a murder.
Other:
Guests are shown drinking, smoking, and taking drugs.