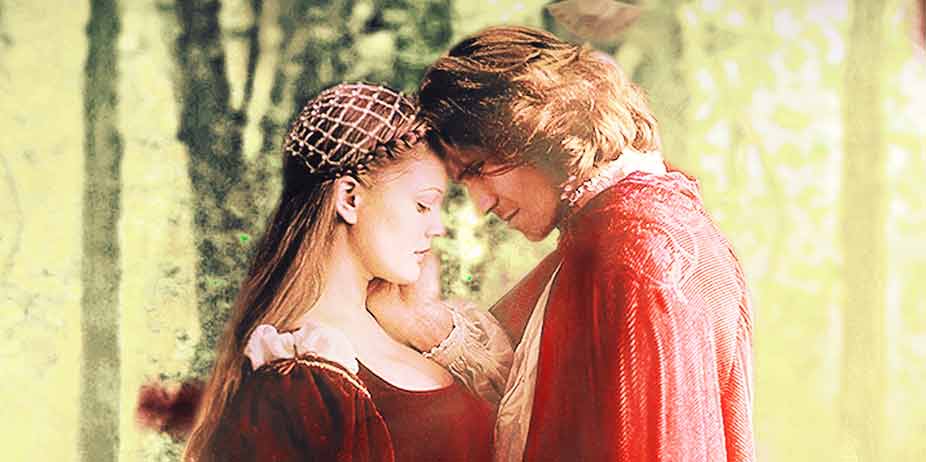 Ever After (1998)
Over the years there have been many versions of Cinderella, but none like Ever After. It's the sweetest, most romantic and ambitious film to come out in years. Filled with fascinating characters, excellent plot twist, and historical roots, this is the film that "won the hearts of mothers and daughters everywhere." It's not very difficult to see why. Danielle de Barbarac (Drew Barrymore) is the pampered daughter of a merchant who has just announced his intention to marry the poverty-stricken Baroness Rodmilla de Ghent, a widow with two daughters of her own -- Jacqueline and Marguerite (Melanie Lynskey, Megan Dodds).
After returning with his new wife and daughters, Auguste tragically dies, leaving the grief-stricken Danielle in the care of her new stepmother (Anjelica Huston). Danielle is reduced to the life of a servant in her own home while Rodmilla squanders the family fortune on her own two daughters. Danielle's one link with the past is her father's black stallion, whom she has managed to keep from being sold for profit. One morning while gathering apples, a thief (Dougray Scott) attempts to steal the horse. Danielle reacts violently until she learns that this well-dressed gentleman is in fact the Crown Prince of France, escaping yet another arranged marriage. She grievously allows him the use of the horse and conceals the happenings from everyone, intending to take the golden sovereigns he pays her to free a fellow servant from the King's slaver. In the process of doing so, she again comes into contact with Prince Henry, who doesn't recognize her, believing her to be a visiting member of the court. Alluding his questions, Danielle returns home much-relieved.
Her path seems destined to cross that of Henry, and he is fascinated by the outspoken young woman who dared defy his father's edict. In the meantime, his father has granted him the opportunity to seek his own bride, but if he cannot make a decision before the ball, he will be forced to marry the Princess of Spain. Rodmilla has heard of the Prince's predicament and is setting up her spoiled and selfish daughter Marguerite to seduce him into marriage. At first Danielle believes the two to be "perfect for one another," but as she grows closer to Henry, she learns that he is not as he first appears. Her single problem lies in her station... a servant in the house of poor relations. How long can she keep up this pretense of being a courtier before the threads that hold together this weak tapestry are unwound, revealing the painful truth... and possible defeat.
There are no magic pumpkins, fairy godmothers, or talking mice in this adaptation of Cinderella. Instead we are given a clever romantic comedy with hints of danger and suspense. This film is nothing short of beautiful in every way... it has a glowing soundtrack, well-developed characters, gorgeous costuming and sets, and a truly charming premise. It manages to be fun, humorous, and romantic without becoming clichd or overdone. The Brothers Grimm are actually transformed into the story itself, this time listening to the "real tale of the glass slipper." There's the magical ball, the tragic inevitable conflict, and the warm conclusion. One of the nicest aspects of Ever After is the fact that the love story moves more slowly. It's not the reprehensible "love at first sight" attraction that grows into something more; in fact, the two butt heads right off.
Danielle is a very independent heroine, unafraid to speak up for herself and others and full of wise words of wisdom, although some of her own choices have consequences. I also much appreciated the fact that both stepsisters were not evil; Jacqueline was a sympathetic and likable alley. I fell in love with this film. Made enjoyable for many generations, this is a movie that the entire family can watch... grandmothers, mothers, daughters, and all.
Sexual Content:
Some innuendo. The gowns, while beautiful, are usually low and various female characters show off varying amounts of cleavage. Marguerite tries to draw attention to her breasts and behaves sexually toward the prince. Henry's pants are also somewhat eye-catching to a certain part of the anatomy. A nobleman uses mild innuendo in the marketplace to allude to Danielle, and later attempts to kiss her. He has "purchased" her and the implication is that he wants to "break" (rape) her.
Language:
A muffled f-word in some versions (edited for PG in others).
Violence:
Danielle punches her stepsister in the face, and is shown with her back bloody after being punished.