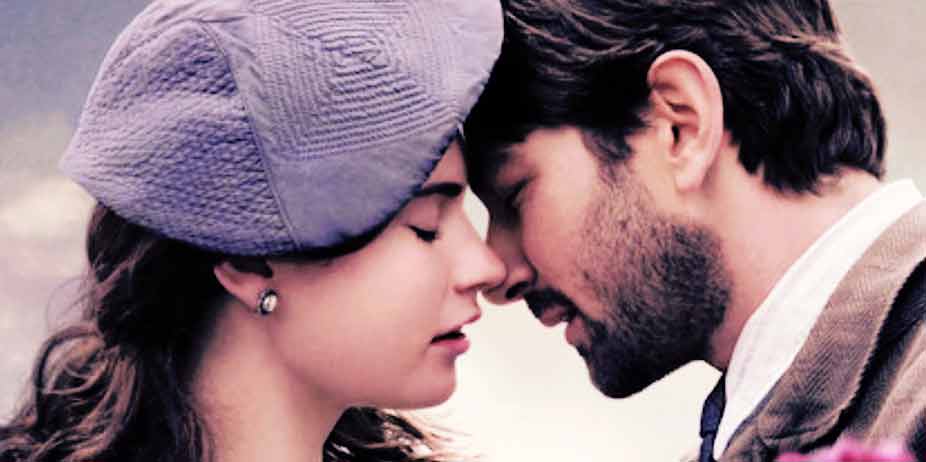 The Guernsey Literary & Potato Peel Pie Society (2018)
This delightful tale, based on a best-selling novel, chronicles a young woman's discovery of an elaborate sequence of events that unfolds around a small literary society on an English island in the aftermath of WWII.
Though Juliet Ashdon (Lily James) has sold many books under a pen name, she wants to emerge in her own right, find another "voice" (her own), and find a place to belong... much to the mild amusement of her ambitious, hard-working agent, Sydney Stark (Matthew Goode). She seems poised on the verge of greatness -- a wealthy woman, seeing a handsome American (Glen Powell), and now able to afford the best flat in London... but something is missing.
And then, by chance, a letter turns up, forwarded from her old address, because a potato farmer on the island of Guernsey ran across an old book with her name and address scrawled in the front. Dawsey Adams (Michiel Huisman) enjoyed it so much, he hoped she could send him the name of a London bookstore where he could purchase another book by the same author. Intrigued by his letter, Juliet sends him the book instead -- and asks questions about his literary society.
Once he responds, she becomes so excited about meeting him and his friends, she boards a boat and crosses the Channel. But not only is the society's reactions to her arrival (and her true purpose) mixed, Dawsey is also much, much younger than she had believed. And with them being hush-hush about what happened to their society's founder, Elizabeth McKenna (Elizabeth Brown Findlay), Juliet must unravel the mystery of the small town to satisfy her literary curiosity.
Released in the United Kingdom earlier this year to some success, this strangely-titled film has a charm of its own. I can see why the book was successful. It's got a host of interesting and a bit eccentric of characters -- the secretive widow, the booze-making Heathcliffe-reading loner, a freckle-faced boy and his grandpa, the moralistic neighbor, and her amusing agent. Juliet is a likable character trying to find a place for herself after the loss of her parents, and it's quite a story of courage in the midst of difficulty, bonding with loved ones, and being true to your heart. Perhaps the most moving element involves the presence of a "good" Nazi -- a compassionate young man drawn into the Reich since he had no choice, who does not believe in what his countrymen are doing -- and the various reactions characters have toward him.
It's beautifully produced and acted, with authentic costumes and a lovely score, on a pretty island that reminds you of a postcard. It's never offensive, deep without being depressing, and has a good-hearted hero and a sweet conclusion. It's not your average Netflix fare, which is why you should watch it. At least twice.
Sexual Content:

Lots of kissing. A woman asks another woman if she has yet had a "passionate encounter" (sex); the woman just laughs and refuses to answer. Mention of a child out of wedlock. We overhear part of a dirty joke at a table. A woman mentions that she might have a better chance with a man if her name was male.

Language:
One or two mild profanities.

Violence:
Flashbacks to Nazi violence (them shoving around and beating prisoners); scenes of destruction in London. A man yells at a woman. References to war crimes. A man beats up another man in a pub and smashes his head into a bar.
Other:
A woman references meeting in past lives.