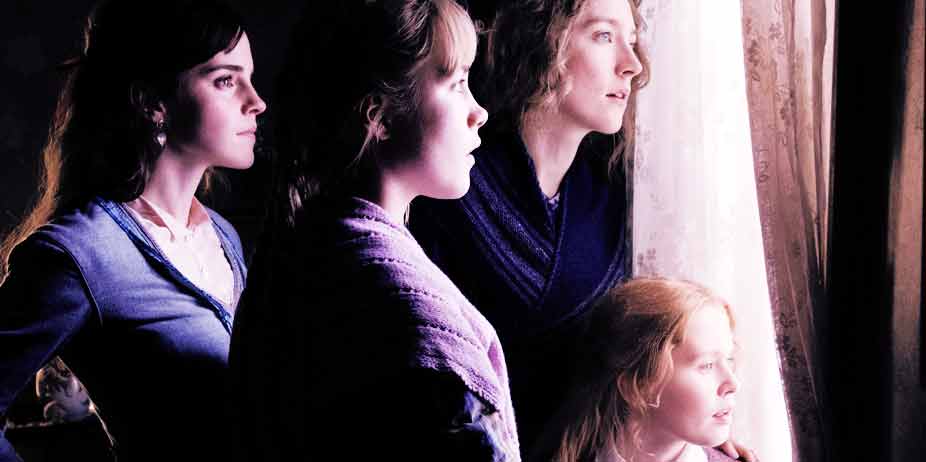 Little Women (2019)
Each generation has its own adaptation of Louisa May Alcott's beloved novel about four sisters with different dreams from each other.
Jo March (Saoirse Ronan) is the author in the family. Desperate to earn enough money to help provide for her beloved younger sister Beth (Eliza Scanlen), she agrees to "sell" a story outright, despite disliking the proposed changes by the editor. She also chafes beneath the criticism of her new acquaintance, the literary-minded Professor Bhaer (Louis Garrel), who believes her above such "common" scribbling.
Desperate to distract himself from Jo's recent rejection of his proposal, her best friend Laurie (Timothee Chalamet) tours Europe, where he meets up with her artistic younger sister, Amy (Florence Pugh). In the care of her Aunt March (Meryl Streep), Amy's ambition is to either become a world-renowned painter or to secure a marriage proposal to the infinitely rich Freddie Vaugh.
Meanwhile, back home, their eldest sister Meg purchases on impulse fabric for a dress, which amounts to $50 she and her struggling husband (James Norton) do not have. "I am tired of being poor," she confesses.
But the girls have always been poor, and "soldiered on together," even in the worst times. From Jo's loss of her hair to help her mother fund a visit to their injured father on the front lines in the Civil War to a proposal in the rain, all our favorite moments are here, just in a different order. The director and screenwriter rearrange the March girls' lives into flashbacks that help lift spirits after a significant loss, allow the emotional resonances to linger, and paint vivid pictures of the sisters and their relationship to each other. The downside is it doesn't give Bhaer much screen-time, but it does allow Jo and Amy to emerge as strong, independent female characters in their own right. Greta Gerwig also wove some of Louisa's own struggles into the plot, namely in how she resolves the final ten minutes of the storyline. Louisa never wanted Jo to marry anyone, but her publishers pressured her to make it happen, and so she compromised – as Jo does for her heroine in her book.
As an author, I felt Greta truly understands Jo's struggles both as an author and, assumingly, as an asexual woman who gets "so lonely." Here, her writing flavors her life. She bursts with fire and passion, she goes through times with no inspiration, she promises never to write another line and calls it meaningless, and always returns to it, as her first love. The script sparkles and shines in places, giving each sister their own hopes and dreams ("Just because mine are different from yours, Jo," Meg says, "doesn't mean they are less important). The feminist speeches fit them and aren't out of period, although Amy's does lend itself to an "info dump" to remind the audience that Victorian women had very few rights. The cast is perfect. The girls interact as real sisters would, fighting, arguing, pinching each other, loving, laughing, and forgiving, even if it takes a near-death experience to make Jo do it. Laurie is adorable. Bhaer's criticisms of Jo's stories are harsh. And I loved near the end, when the girls bundle their sister into a coach and shove her out into the rain for an important declaration. The costumes are beautiful. The sets scrumptious. I laughed and cried and loved it.

Sexual Content
Aunt March tells Jo if she wants to earn a living herself, she could run a cat house (brothel) or be an actress, which she considers to be one and the same. Meg wears a low-cut evening gown at a party (showing a little bit of cleavage).

Language:
Amy abuses God's name in excitement once upon seeing her father home for Christmas.

Violence:
A girl falls through the ice and almost drowns. Jo frequently punches Laurie on the arm and throws a pillow at her sister. She attacks another sister, after learning the girl has burned her manuscript in the stove.
Other:
A woman says she has never been proud of her country; a reference to prejudice against immigrants. Laurie turns up drunk to a social event. A main character dies.