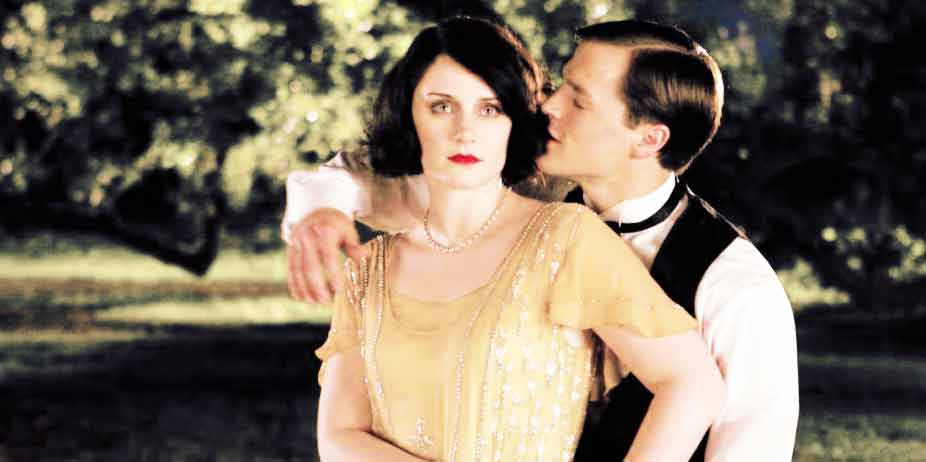 The Loss of a Teardrop Diamond (2010)
This is one in several adaptations of Tennessee Williams' plays that I have seen and I must admit, I don't care for any of them.
Ever since a disastrous mistake made by her father that ended up in the deaths of multiple people, Fisher (Bryce Dallas Howard) has struggled to regain her position in society. Brushing off the slander and sidelong glances of her peers, she makes up for her insecurities by insulting and shocking everyone she meets. The only person who understands her and whom she really likes is Jimmy (Chris Evans), and she discerns the best way to keep him in her life is to hire him to escort her to all the social events of the season. Befitting him with a tux and other luxuries, she cannot compete with his own remorse over the alcoholism of his father and his mother's insanity. Persuading her great aunt (Ann-Margaret) to lend her a pair of $5,000 earrings, Fisher hopes to make a good impression at a friend's Halloween party, but what starts out as a lovely evening turns disastrous as one of the earrings goes missing.
If there is one thing to be said about this movie, it is beautiful to watch and full of equally gorgeous performances, particularly from Bryce, who seems to be channeling her inner Vivien Leigh, right down to the Southern drawl and her mannerisms. She does not have the most empathetic character to work with either, so the fact that we care about her is a testament to her depiction of a spoiled, insufferable, but insecure brat. Mamie Gummer plays her best friend Julie, and Jessica Collins is Vinnie, her rival for Jimmy's affections -- if you can call it that, since he's always liked Vinnie best. I must say however that the real joy here, apart from Bryce, is Ann-Margaret, who lights up the screen in spite of barely being on it. There's also a moving but sad portrayal from Ellen Burstyn of a woman craving the end of her life. The story is unusual in the sense that it has an open, ambiguous ending that is rather unsatisfying and doesn't really seem to have a purpose other than revolving around one particular incident and evening in all their lives (the loss of the earring). The characterization is quite good but a general lack of morals makes it hard to recommend, or to like most of the main characters. It also deals with the theme of assisted suicide, which some might find disquieting.
Content-wise, there are four or five harsh abuses of deity (at least one of GD, and several of Jesus' name) and a handful of mild profanities. Fisher leaves her aunt and her aunt's solicitor home alone for the evening and playfully suggests that they "consummate their relationship." Jimmy mentions to his father that he is thinking about becoming "intimate" with Fisher, in the hope that it will lead to marriage and financial stability. A boy puts his hand on Fisher's breast and is thrown off for it. A kissing game at the party becomes more as Jimmy and Vivien take it further in the backseat of a parked car; we see a lot of passionate kissing and him between her legs; later, she mentions him causing her to lose her breath. There is some drinking and cruel remarks from party guests. A woman asks someone to help her take an entire bottle of pills. Fisher drinks something from a medicine cabinet with opium in it, and is sluggish and drugged as a result. Mild violence transpires.
There really is not a point to this film and it lacks any kind of a coherent conclusion that leaves the audience to assumptions that are not always pleasant; it does encourage the swallowing of pride and honesty about what happened to the diamond, but why root for the main characters to be together at all? Jimmy is only interested in her for her money, which will make for a miserable marriage. It is art in a traditional sense because the lighting in particular is wonderful, using mood enhancers to get across her sense of alienation or emotional vulnerability. It's a visually appealing film. I just wish it was not so empty.