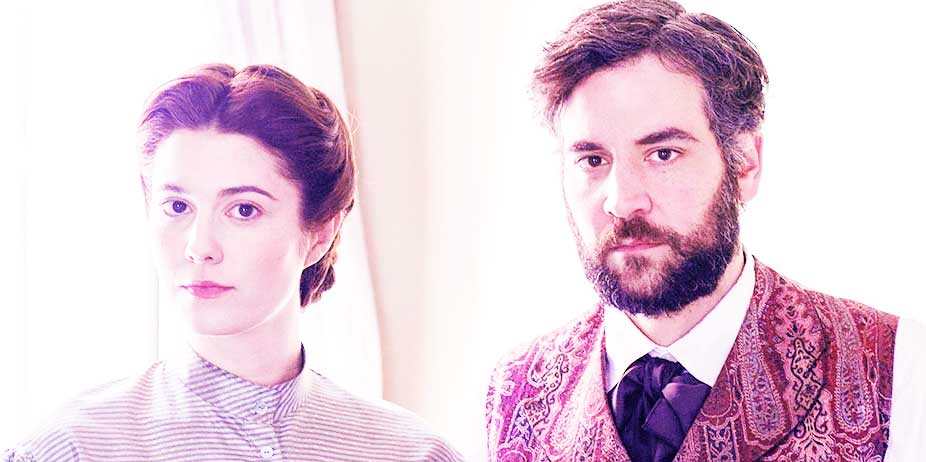 Mercy Street, Season One (2016)
War rages in the south. Abraham Lincon's assault against state rights and slavery turns households against each other. Hundreds of union and confederate soldiers land in the Mercy Street Hospital. Doctors are in short supply and nurses run ragged.
Abolitionist Mary Phinney (Mary Elizabeth Winstead) arrives intent on serving her country and saving the lives of strapping American boys. She finds no room to settle into, doctors unwilling to listen to her advice, and a head nurse dead set against her. Mary's hard work and no-nonsense attitude, however, soon distinguish her from the pack and she is put in charge of the ward.
Down the street, wealthy Southern socialite Emma Green (Hannah James) hears there are confederate officers at the hospital. With her future husband and her younger sister's finance both fighting in the war, Emma decides to make an appearance. She discovers the confederate soldiers are treated with less compassion than the union soldiers, and decides to nurse them back to health herself. Meanwhile, her family struggles against occupation, the prejudice of local authorities, and financial woes. Her mother (Donna Murphy) objects to Emma's presence in the hospital (she may see "unpleasant" things), her sister Alice (AnnaSophia Robb) plagues her for news of her finance (who is in fact, lying in hospital suffering delusions), and her father's refusal to toe the line may land him in prison.
The diverse cast and numerous characters keep Mercy Street interesting, but there are a few too many clichés. The arrogant, misinformed, old-fashioned doctor, the brilliant feminist nurse who problem-solves with ease, the medically intelligent but ignored black man, the stuffy Southern lady flouncing about in big skirts, and, of course, the vile old white lecher preying on slave girls. There are conspiracies, undercover operations, daring rescues, and ball gowns. The costumes are lovely. The cast is terrific. The scripts are decent. It does engage interest, but for whatever reason, did not excite my attention as much as I hoped.

Sexual Content:
A man coerces a woman into sex; he is shown taking her in a closet, lifting up her skirt, and penetrating her from behind. A nurse and doctor have an affair (shown in bed together, his head under the sheets); she puts his hand on her breast.

Language:
Scattered profanities (damn, hell, etc). Several uses of GD.

Violence:
Gory battle wounds. Bullets to the head. Surgeries where limbs are hacked off, skin is peeled back, etc. Men are stabbed and shot. Women are pushed around and bullied.

Other:
A woman commits an abortion -- she does not want to have a slave master's baby.