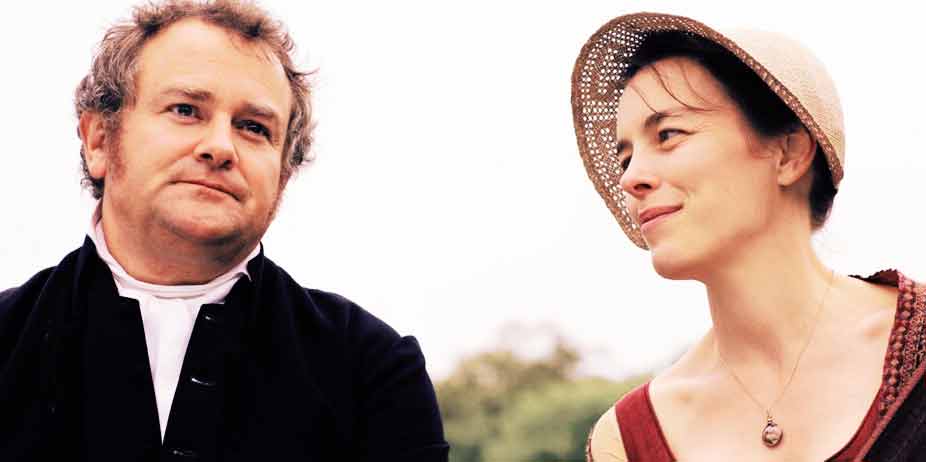 Miss Austen Regrets (2008)
Not much is known of the life of Jane Austen, who penned five sensational classics, because her personal correspondence and diaries were burned shortly after her death. Several attempts have been made to explore who the woman was, and none of them are particularly original. Miss Austen Regrets is perhaps the most unfortunate of them, however, because of its insulting assumptions.
Gaining immense popularity among her readers, from the lower classes to the monarchy, Jane Austen (Olivia Williams) is completing her most recent work and hoping it will bring a fine price from her publishers. Nearing the age of forty and still single, her work is most especially admired by her ardent niece, Fanny (Imogen Poots), who dreams of an idyllic marriage and believes Jane is an expert on such matters, for it was she after all who wrote Mr. Darcy into existence. Though there are many men to choose from, Jane warns Fanny repeatedly to marry not just for love but for fortune as well, for without money happiness is difficult to come by. Her own life is apt proof of this, for her mother and sister (Greta Scacchi) must rely on the kindness of her brothers for their upkeep.
When it becomes apparent that her publisher wishes to cheat her out of full revenues from her latest manuscript, Jane is forced not only to contend with potential financial disaster but her own past mistakes in having turned down more than one profitable match. The result is a modern attempt to understand the magnificence of Jane Austen that tips its hand in revealing the chauvinistic ideals of the day. The amusing and witty Jane that readers have come to know through her imaginative romantic satires is depicted as a deeply embittered, mercenary woman who secretly hates men and puts her pen to paper only for financial reasons.
I am hardly the most devoted Austen fan on the planet, but even I was offended that she was reduced to such a pathetic existence, mistreated by her family members (who announce within her hearing that she must not be a woman at all, to know nothing of marriage or holding children) and flirtatious to the point of scandal. The film implies that Jane still secretly carries a torch for a married minister, who is not above extending a romantic olive branch now and again in requesting her attention. Essentially, what comes out of it is a life of misery through poverty and illness. Jane spends the majority of the film depressed over one thing or another. I resent the implication that great novels can only come out of tragic personal lives, and while certainly her works do indicate that Jane placed a certain amount of value on money, it was never the point so much as an attempt to grant her readers a fairy tale happily ever after ending.
There is no content to speak of, although Jane does an excessive amount of drinking (another disgruntled fan remarked flippantly that the film implies she was a borderline alcoholic) and there are a handful of mild profanities. There were some admirable qualities. The film itself is very well produced, the acting is very good (although Scacchi looked far too old for Cassandra), it has a beautiful musical score, and the costuming is lovely. But if I were to choose between this and Becoming Jane, I would encourage the latter rather than the former, because despite its content, at least Jane is depicted in a respectable and hopeful light rather than as a woman beaten about so much by life that she had to resort to writing to keep her sanity.