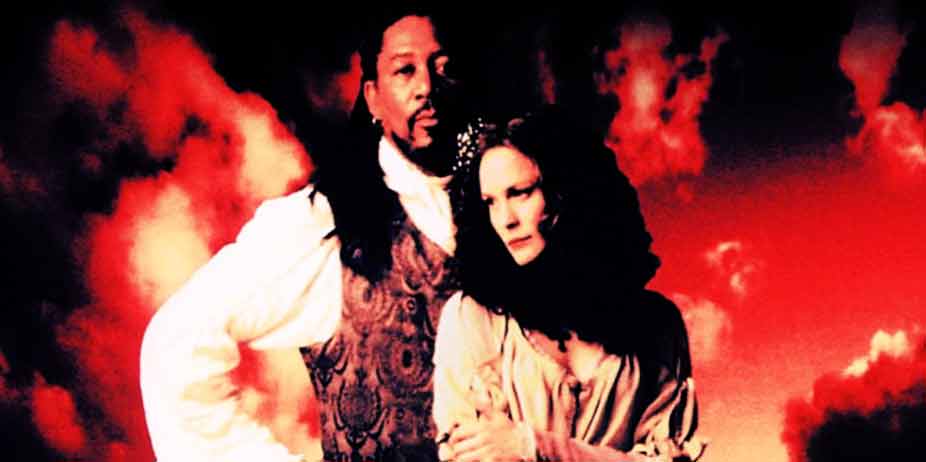 Moll Flanders (1996)
There have been quite a few adaptations of Daniel Defoe's "scandalous novel," but out of all of them, this is the least faithful to the written page. In fact, the only resemblance comes from the names of the characters. That being said, it's a good story on its own, though a bit rough around the edges and unnecessarily graphic. Yet it also has one of the most touching conclusions that I have seen on film.
Born a prison baby and taken to an orphanage under the care of nuns, young Moll Flanders (Robin Wright Penn) is defiant toward the order and troubled in her faith, particularly due to the fact that the head priest has wandering hands. After being punished for stabbing him through the hand with a pair of knitting needles, Moll flees into the streets of London, where she is soon taken in by a respectable woman and her two jealous daughters. The girl's compassion and generosity toward her fellow men force the daughters to attempt to outdo her in the charity department, leading to their ultimate misfortune. Haunted by what she unintentionally caused, Moll once more goes out into the world, this time winding up a servant of Mrs. Allworthy (Stockard Channing), a notorious Madame who runs one of the city's most elite whorehouses. Time and again, Moll is counseled by the tormented Hibble (Morgan Freeman) to leave the house of ill repute before she is lured into its sinful trade, but seduced by the promise of influence over powerful men, Moll gives up her reputation and her innocence to become a prostitute.
Then one day an eccentric but sweet artist (John Lynch) comes into her life. He wants to do nothing more than look at her, paint her, attempt to capture her spirit on the canvas, and as they spend more time together, the two find themselves falling in love, little knowing of the long and dangerous journey of life that lies ahead. The story is actually told in flashbacks by Hibble to Moll's angry nine year old daughter Flora (Aisling Corcoran), and interestingly enough, that is really what hooks the viewer in. Flora's battiness contrasted with her mother's former sweetness flows through a decent script, with a lot of memorable moments. The ending is a little foreseen for the cunning viewer, but nevertheless remains the bright adornment on a very well done film. I have never seen Penn be quite so beautiful or memorable. It was also a joy to see Freeman in a costume drama, a feat that makes me lament the fact that he has done so few of them.
As is to be anticipated in a film such as this, there is quite a lot of content. An early scene has a priest's hand coming through the confessional box to grope Moll's chest. There is a montage of Moll's years as a prostitute, containing shots of her in bed with various men, including occasional movement and whatnot. Later, there is a married love scene between her and the artist that involves kissing more than anything. Moll stumbles into the barn and finds Hibble and one of the girls making love. The artist likes to draw her in various stages of undress, and while the camera is mostly careful what it captures, now and again a naked breast slips through. Flora is also stripped to the waist and shown to a visitor, but filmmakers were careful to shadow her enough not to show too much of the child actress. Some very frank discussions on sex and pleasing men are involved. Language is mostly infrequent but harsh when used. British terms are thrown around, and there are at least four abuses of God's name coupled with a profanity.
There is little violence apart from a shot of a hand with a knitting needle shoved through it, and a couple of beatings. Religious-wise, there isn't much good to be found. Moll struggles with her faith before she becomes a prostitute but values money and influence over chastity. The nuns are depicted as harsh and often cruel, and the priest makes light of the girls. Moll does wear a cross throughout much of the film, and bequeaths it to her daughter early on. Despite the weighty amount of sensuality, something in the movie captured my imagination. Maybe it is the tale of one woman's struggle to find herself, and her disappointments and conflicts along the way, or perhaps it was the fact that she found true love with a man willing to forgive her past, even if it meant risking everything. I thank God every day that His son was willing to do as much for us.