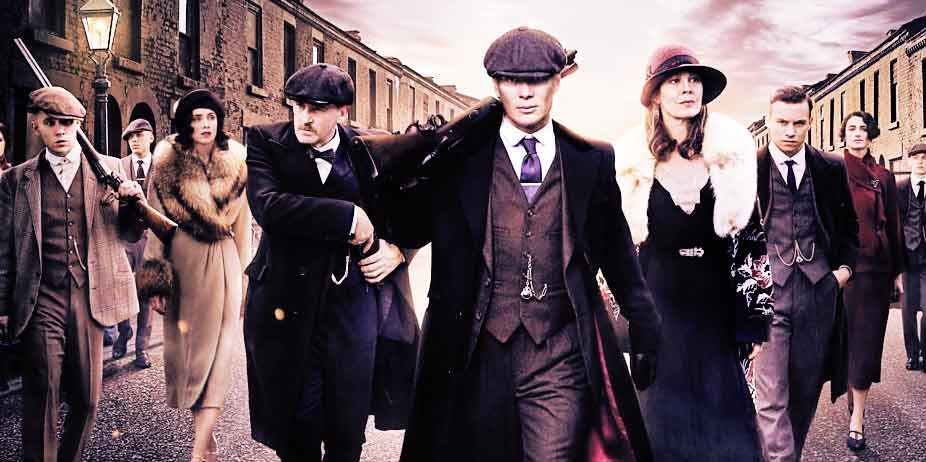 Peaky Blinders, Season Three (2016)
Once you attain power, you have to do any and everything to keep it.
This is the position Thomas Shelby (Cillian Murphy) finds himself in. Successful, influential, and unstoppable, Thomas must now defend his turf from usurpers while brokering a deal with Russians to sell off military tanks. He receives in payment an enormous gemstone. Someone warns him it is cursed. Thomas dismisses it as nonsense -- and then his wife dies while wearing it. Distraught, traumatized, and angry, Thomas seeks revenge.
His sister Polly (Helen McCrory) is less convinced of the merit in dealing with Russians. She strives for normality, and orders a portrait. Meanwhile, wives influence brothers, family feuds unfurl, one young man wants to learn the business (including murder) -- and a corrupt priest turns on them. Plots unfold, thicken, and twist so much, it's hard to keep them straight. Old enemies resurface, new romances form, and the season begins and ends on perilous ground. Sometimes, the script doesn't transition well, or leaves us guessing. It's not always clear what is going on. But the characters are at least consistent -- you can rely on them to react as you anticipate. The modern music lends an edge to the period setting, drawing parallels between our gang wars and the Irish mob of the 20's.
The costumes are really lovely, and the characters memorable, if at times frustrating. It's a show that never becomes predictable, because its main players change schemes midway through the game. One major twist at the end was a stroke of genius. Colorful, violent, and often profane, it makes me glad I'm not a member of the Shelby family.

Sexual Content:
Six graphic sex scenes (movement, nudity, heavy breathing); four instances of backside nudity (a woman grabs a man's crotch and "pleasures" him out of frame); scenes with bare-breasted whores in the background.

Language:
Not a sentence passes without the f-word. Profanities. Abuses of Jesus' name. GD.

Violence:
Infrequent but gory (shootings, stabbings, stranglings, torture scenes, explosions). Blood spatters, flies, and gushes.

Other:
A woman pays for an abortion.