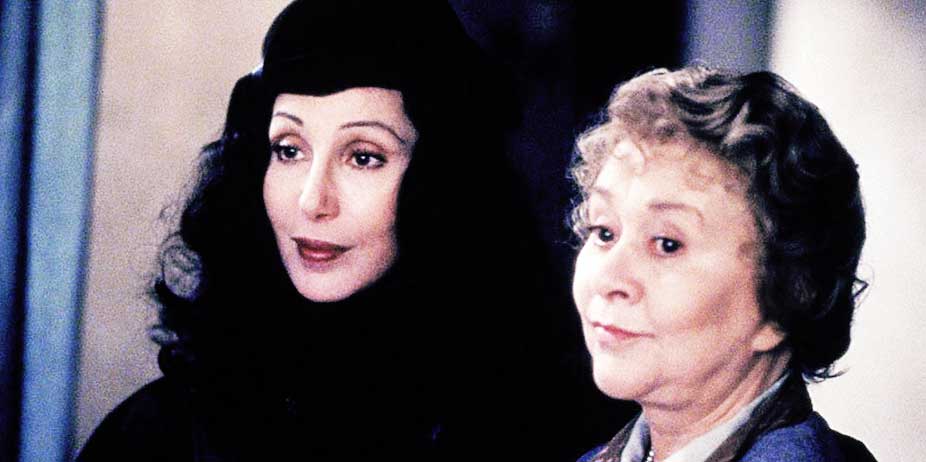 Tea With Mussolini (1999)
Franco Zeffirelli is best known for his Shakespearian adaptations... Hamlet and Romeo & Juliet. In taking on this semi-biography, he branches out into the historical realm and proves he can be just a capable of director of WWII films as English courts. Even with its flaws, Tea with Mussolini turns out to be quite a thought-provoking film with some fine things to say to audiences young and old alike.
Florence is the hot seat of high society during the mid 1930's, where a settlement of British ladies has shaped society into what they want of it. This inventive group is lead by Lady Hester Random (Maggie Smith), the wife of the former British ambassador, who has an intense dislike for Americans and an overly pious sense of self. Her friends include Arabella (Judi Dench), a free-thinking artist whose passion is restoring ancient artwork, Mary Wallace (Joan Plowright) a humble secretary and compassionate soul, and her nephew George, who would much rather be in England. Mary works for a high-profile Italian businessmen who has little interest in his illegitimate son Luca. After the boy runs away from the orphanage, Mary takes him under her wing out of kindness. Her friends swiftly strive to help her raise the boy properly, while Lady Hester continues an ongoing rivalry with the loud American heiress, Elsa (Cher).
But as Italy is brought into the war, the world dramatically changes. The English are no longer welcome in Florence. Luca's father wants him to keep up with 'progress,' and he ships the boy off to a school in Germany. Lady Hester is assured by Mussolini that they will remain protected even if the Nazis do invade... but even her bold British way of thinking cannot change reality... that the world is at war. This film won't appeal to the mass majority merely because it centers around a group of middle-age single women during the second World War. In as much, it gathers some of the finest actresses in the business. Maggie Smith plays the pious Lady Hester brilliantly, breathing a sense of insecurity and false modesty into a character who becomes likable as time goes by. Judi Detch is the perfect whimsical art-lover. Cher is a believable 'bawdy' American caught up in turbulent wartime. As the film progresses, Luca reenters the picture and it becomes a story of espionage in which one of the ladies must be smuggled to freedom.
The film moves slowly and some of the dialogue is in Italian, often without translations. Some profanity does intrudeElsa uses g-dn several times, along with other profanities. The term "bastard" is used many times, often in Italian. It's implied Elsa carries on an affair with her lawyer; they're seen laying beside one another in bed. In this scene, we watch from a distance as he gets up (apparently nude, but the image is blurry and in the shadows) and dons a robe. Elsa's American friend is a lesbian, and is shown dancing with young ladies on occasion. She also coins some innuendo and slaps someone's rear in passing (knowing it's a man dressed as a woman to avoid imprisonment). There's some blatant nudity in art.
The heart of the film is a good one, because it breaks down the barriers of prejudice and encourages the women to look out for one another. Eventually, the relationship between Lady Hester and Elsa is repaired. Even though Elsa knows she's disliked by many of the British ladies, she goes out of her way and to great expense to do something nice for them without asking to be acknowledged in return. She gives away her things without hesitation, and becomes a secondary mother to Luca. Our young hero in turn becomes a fine young man willing to risk his life to smuggle Jews out of Florence. We feel the despair of those imprisoned, and our hearts jump with relief when we learn, along with the ladies, that "the Americans have joined in the war!" They know, in that moment, that it will soon come to an end. Perhaps not one of the finest films ever made, but Tea with Mussolini definitely leaves you something to think about.