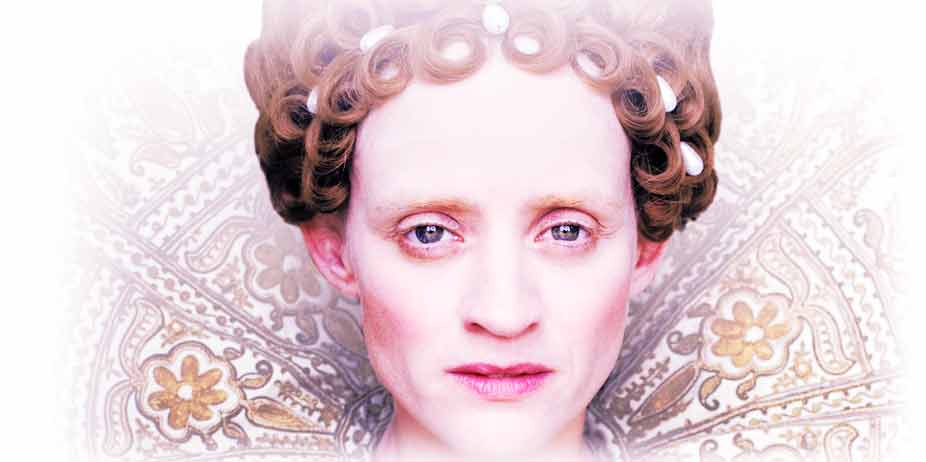 Elizabeth: The Virgin Queen (2005)
One of the most remarkable women in the history of the world, the story of Elizabeth Tudor is one that resonates throughout the ages. This remarkable and poignant depiction of her 44 year rule by Masterpiece Theatre will lure you into a time where nothing is as it seems, where the word of a young woman is law, and her enemies are too numerous to be counted.
England lies in turmoil, half its people loyal to the Roman Catholic Church and Queen Mary (Joanne Whalley) and the other half favoring the Protestantism sweeping the nation in the wake of the king's death. An enemy of the current state has been captured in an attempt to seize command of the country and it is believed the second heir to the throne, Princess Elizabeth (Anne-Marie Duff) is involved. Taken from her comfortable home and imprisoned in the Tower along with her faithful handmaidens (Tara Fitzgerald, Sienna Guillory) Elizabeth determinedly denies any association with the traitor. Her arrest incites rage among the people, and Mary allows her to be taken to a more comfortable place of imprisonment, where she is deprived of anyone close to her. The one individual able to get her news is Lord Burghley (Ian Hart), a fellow Protestant who tells her to keep the faith and stand strong. The traitor goes to the chopping block proclaiming her innocence, and Elizabeth's life is temporarily spared.
Queen Mary is believed to be with child, but in a providential turn for Elizabeth, dies of a tumor, leaving her impetuous, redheaded half-sister to claim the throne. Elizabeth takes command and removes all her sister's loyal advisors, instating her own panel of voices to guide her, headed up by Lord Burghley. Among the numerous faces surrounding her at the queenly table is her childhood sweetheart, Robert Dudley (Tom Hardy). Devoted to his queen to the point of outrageous flirtation, Dudley keeps an ailing wife in the country and his friendship with the monarch raises more than a few eyebrows. Her council is convinced the only way to secure her rightful place as queen, in the wake of family strife and the advancement of her Scottish cousin (Charlotte Winner), is for Elizabeth to marry. Throughout Europe come proposals of marriage from every eligible monarch, and while the queen entertains more than one of them, it is clear to everyone with eyes that her heart belongs to a man who cannot have it.
It is no small feat to follow in the footsteps of Cate Blanchett, who earned a Golden Globe Award and Oscar nomination for her depiction of Elizabeth in the 1998 film by the same name, but I was extremely impressed by Anne-Marie's version of the monarch, who is both troubled and remarkably sound. She begins as a somewhat spoiled and demanding child and matures very rapidly into an intimidating queen. They have paid particular attention to historical detail, granting us the reasons for her choice in all-white makeup (to cover unseemly spots left by an illness that nearly took her life) and even taking the instance to include her command to a room full of girls that they should all wear dour colors henceforth, depicting a momentary jealousy toward their beauty. One of her most memorable scenes is storming into a room full of doting admirers and loyal subjects and taking them all aghast with her infamous speech about marriage to England and her intention to die a "virgin queen."
The film does borrow from earlier versions to a certain degree, but I enjoyed its emphasis on the heart of the story, which was Elizabeth's determination. Her friendship with Robert depicts a woman on the verge of temptation who overcomes weakness to show a rather jealous nature. Did Elizabeth string her suitors along? History doesn't tell us, and the film leaves audiences to gather their own conclusions. The first two hours are enthralling, but the second half doesn't hold up as well. It takes such magnificent leaps in time that the audience is left wondering if they've missed out on significant events. I never enjoy seeing actors plastered to play older versions of themselves, and this film dwells on the rest of Elizabeth's reign. I felt the second installment was much weaker than the first. Both fascinating for its depiction of one of the most famous queens in all of history, and entertaining due to beautifully poetic dialogue and memorable performances, The Virgin Queen is a rewarding experience for the patient viewer willing to overlook its faults.
Sexual Content:
Sexual content is kept to a minimum, but does contain one scene in which the audience believes Robert has come to the queen's bed. They kiss and caress, and he slides his hand beneath her nightgown, before she awakens and we find it has been a dream. One of the queen's handmaidens is involved with Robert, and is shown sneaking into his bed. His son later cavorts with two women in the bath tub (they enter his chambers, he gets up to greet them; the camera avoids nudity and the scene cuts away).
Language:
Language consists mainly of many uses of whore and bastard in reference to the illegitimate queen.
Violence:
Protestants are burned for their religious beliefs.
Other:
Social drinking.