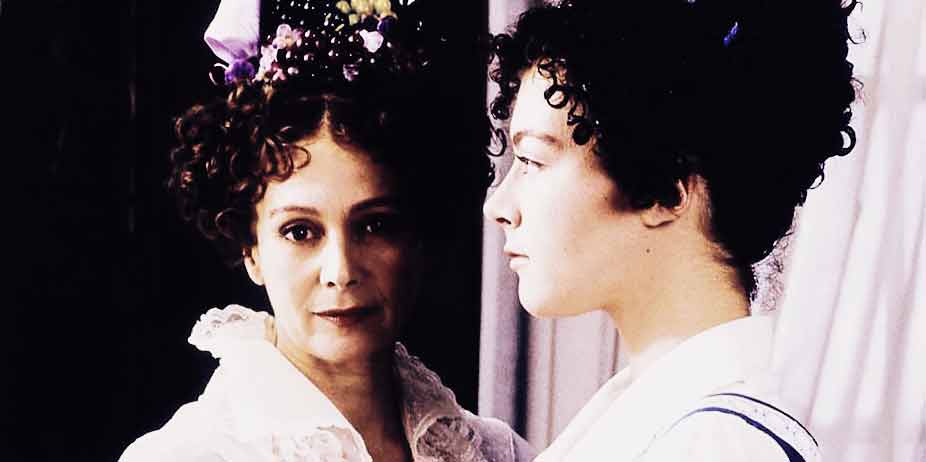 Wives and Daughters (1999)
You are cordially invited to meet the charming characters of Elizabeth Gaskell's unfinished novel. An intriguing and heartfelt story of romance, mischief, and heartbreak brought to you by the acclaimed award-winning British writers of Pride & Prejudice.
The tale begins with Molly Gibson, the only child of a well-known and beloved country doctor whose mother died when she was very young. Spirited and outspoken, Molly is a charming little girl. With a passionate love for her father and an undying fascination with bugs, her happy, glittering little world soon comes tumbling down when she's accidentally left behind on a social call and is forced to attach herself to the unconcerned skirts of Miss Claire (Francesca Annis), the maid. Retrieved by her father (Bill Paxton), Molly is relieved to return home. Ten years later she is sent away to visit the weakening Mrs. Hamley when her father discovers one of his medical students had fallen in love with her. Completely oblivious to the situation, Molly (Justine Waddell) soon completely captivates both Mrs. Hamley and her husband the squire with her youthful innocence and passion for life. But her happiness is again threatened when the younger of Hamley's two sons, Roger (Anthony Howell) comes home bringing ill tidings of his brother Osborne's scholarly attempts; which have left the family in ruin. Osborne (Tom Hollander) has tallied up many debts, yet refuses to tell his father where the money goes. In the meantime, Dr. Gibson has been reacquainted with Miss Claire and has asked her to marry him. Molly is traumatized and takes an immediate dislike to her new stepmother.
What she remembers of Miss Claire -- a selfish and domineering attitude -- isn't erased by the woman's insistence of remodeling her rooms. In her absence, all of her mother's furniture has been removed. Molly eagerly awaits the arrival of her new stepsister Cynthia (Keeley Hawes) from abroad... but strange secrets shroud mother and daughter. Both have a strange aversion to Mr. Prescott (Ian Glenn), the neighboring overseer. Then there are the Hamleys. Molly's story is only half of this brilliant adaptation of the classic novel by Mrs. Gaskell. The other centers around Roger and Osborne and a secret which will divide the house forever. Osborne has been sent away to school and returned in shame. Roger attempts to make peace between father (Michael Gambon) and son and finds the trail rocky. For Osborne has a secret his father will hate.
Cynthia's arrival sends red flags souring when Roger takes an interest in her, much to Molly's secret anxiety. The new Mrs. Gibson believes Cynthia should marry the Hamley heir -- Osborne -- and does everything in her power to drive them apart. What can come of this nest of secrets and hidden passions is a tale worth telling -- of family, friends, and honor. It's a very deep story mainly about human emotion. It deals with Molly's feelings for her new stepmother, Cynthia's "delightful wickedness," and Osborne's struggle for independence from his overbearing but kindhearted father. The film moves along rather slowly at first, but soon picks up with engaging characters -- and is almost direct quotation from the novel. In true fashion, the BBC gives us a glittering array of gowns, horses, sprawling estates, and fashionable arrangements; as well as with a host of humorous side trails and dialogue. It's serious and yet comical; reaching into both areas with great success. This film contains many wonderful lessons wrapped in a beautiful package. For admirers of period pieces, Wives & Daughters more than hits the mark.
Sexual Content:
Some cleavage, allusions to scandal, and two kisses. A young woman is believed to be having a romance with a local man. Her father admonishes her and the township believe she must be married or lose her fine name..

Language:
A handful of scattered profanity, usually from the gruff tongue of the squire.